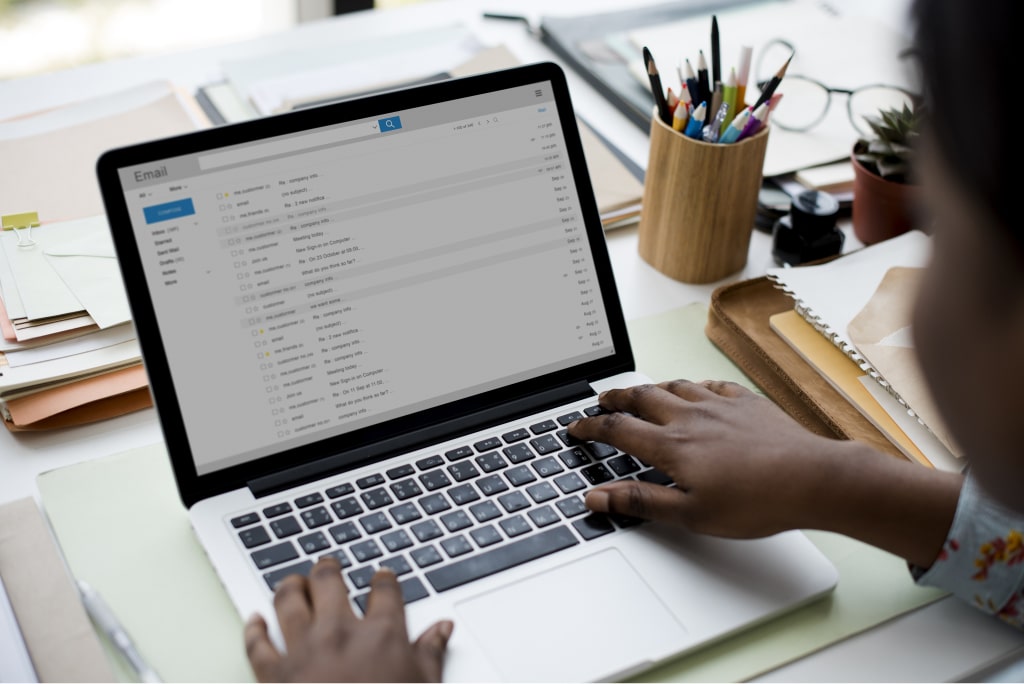 Did you know that email is still considered one of the best ways for customers to communicate with brands? A study by Bluecore also shows that this is the year for personalizing emails.
Gone are the days of standardized, 'general' emails that take a scattered approach to outreach.
This personal approach, or 'hyper-personalized' strategy is about making people feel like they are important enough to have your personal attention.
This personalized approach goes beyond calling the individual by name, it includes personalized, focused content focused on making an emotional connection through picking up on something that is important to that person. If you think this sounds like personal emails and that business emails are not included in this trend, think again. If you are marketing to business owners, they want to know that you know something about their business and services, their pain points, their concerns, and their aspirations. Using simple phrases like "we will help you grow your business" doesn't have the impact it used to. Speaking AT customers and potential customers, rather than TO them simply does not have the impact it once had.
At Symbicore we realize that the flow of emails and trigger emails needs to be more strategic than ever. Opening rates are important, of course, but the action taken, and the behavior of the recipient is important as well. The goal is to keep them feeling important, special, and privileged to receive your email. Things like early access to new launches of your products and services, thank you emails, invitations to exclusive webinars, and other special gifts are as important, if not more important, than that second 'sell' email.
Another trend is the frequency emails are being sent out by companies to client lists. The frequency of emails truly depends on the content and the purpose of the emails. If you have new content to send out to your subscribers, then sending an email out weekly to share the new content is important. According to a study by GetResponse, businesses see a higher open and click rate when less than five emails are sent per week.
Here are some best practices to make your email campaign soar:
Create great email preheaders to give the reader an idea of what is in your email before they even open it. This may be the most important line of your email and the difference between your email being read, skipped, or deleted.
Do a self-check. How many emails are you sending per week? Do they have purpose? Are they interesting?
Do a reality-check. Ask your clients/recipients what they think of your emails, the frequency and the content. Be prepared to take action to make changes.
Tie the timing of your blog posts and social media posts to the timing of your email going out. A well-oiled content promotion cycle will do wonders for your marketing outreach.
Keep in mind that the goal of your email is to establish a relationship with the recipient. If you have repeatedly emailed someone and they are not responding they are either (a) not interested in your content or (b) not interested in you. Explore each possibility with an open mind.
Automate everything so you can compare open and conversion rates.
Segment your email lists into groups with common attributes. This should prevent you from emailing your entire list the same email. When you do that, you are taking away that personal relevance and increasing the number of people unsubscribing from your list.
A/B testing is important.
Make sure your subject line is relevant and interesting without being 'tricky'. Don't attempt to trick someone to open your email by being overly clever with guessing games like "You won't believe what was said in the courtroom!" Email recipients ultimately resent games as they waste their time and smack of disrespect for their business.
Only send an email when you have something new and interesting to share. New company news, relevant offers, timely opinion pieces and more will increase your engagement.
Get assistance and fresh eyes on your email campaign. You may have been sending the same emails in the same way for years now and your response from recipients may seem "okay". Talk to the team at Symbicore for a review of your email campaign and to discuss strategies for improving your email today.