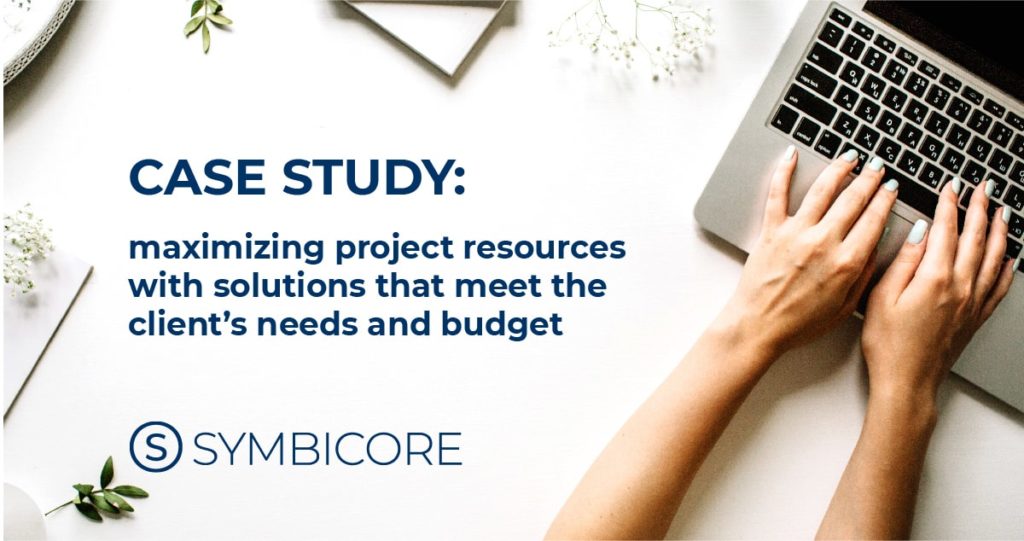 Industry: Non-profit 
Location: Canada 
The client, a non-profit organization focused on mental health wellness, will launch an online learning platform to provide accessible mental health, well-being, and recovery resources.
The learning platform will offer free and on-demand interactive courses, downloadable activities, and an online forum to support its participants.
Prior to Symbicore's involvement, the client received a quote to host the courses through a learning management system (LMS) that will consume a large chunk of their resources. This will leave the organization very little room to build a website and promote the courses on other online channels.
Maximize available resources to build, launch, and promote the courses to as many channels as possible.
One of the requirements is to deliver "interactive courses". This means that the LMS should be dynamic, able to host photos, videos, downloadable documents, and other assets, without siphoning the organization's funding.
The client was able to utilize an open-source learning management system that meets the required features at a fraction of the cost. The LMS allows all course creators to build and collaborate on course development, add media assets, and integrate engaging activities.
Due to a significant reduction of cost on the LMS, the client was able to use the funds on other activities including:
Data for the first six months:
2 courses deployed, 2 more to launch by the end of 2021

 

Over 800 registered users

 

3,583 web sessions

 

6,378 total page views

 

8,505 total social media impressions and 133 total followers

 

1,003 Google search impressions

 
Symbicore aims to make an impact through continuous support and partnership with non-profit organizations that help fill the needs of our communities. Our goal is to help them create sustainable campaigns through reduced management fees, in-kind donations, and by leading them to valuable resources.
More than industry expertise, we ensure that the strategies we deliver meet the client's needs and budget.
Let us know your business goals and we'll help you achieve them. Email [email protected].
Know a courageous business that pivoted and thrived through the pandemic? Nominate them at symbicorecares.com.