Tupic: A fast, innovative and user-friendly mobile app designed for blockbuster fans – giving them a way to create, manage and share movie watch-lists.
Symbicore Inc. – June, 2015 – Symbicore is proud to announce the launch of Tupic, a mobile app that allows easy customization of watch lists for movies, available on the App Store for iOS devices.
Tupic is the perfect movie lover's app where movies can be searched for; added to customized watch-lists; reviewed and compared; rated and then shared through social media.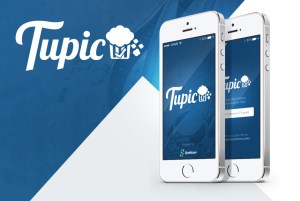 Tupic is a customizable and easy to navigate solution – it's unlike other movie sites where databases are incomplete and functionality is poor.
Tupic provides functional screens to search, check ratings, add movies, and share on Facebook, Twitter and Tumblr to let your friends know what movies to hit and which ones to miss.
To get Tupic, simply download it from the App Store for USD 1 and gain the ability to:
Compare reviews from IMDb and Rotten Tomatoes
Add your own movie ratings
Share a single movie or entire watch-lists with your friends
Create customized watch-lists, delete them or rename them as often as needed
To download the app, visit Tupic website at www.tupicapp.com and click on the download button.
If you would like more information about Tupic, or you would like to schedule an interview, please contact:
Alexis Walter, Operations Strategist at Symbicore Inc.