Next Chapter Succession Planning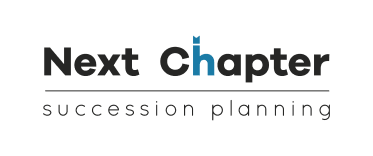 Next Chapter Succession Planning consists of highly esteemed business professionals who provide support and guidance to entrepreneurs looking at transitioning out of their business. From exit planning, selling, taxation, and family counselling, the Next Chapter team will collectively aid you in planning and transitioning to the next chapter of your life.
Symbicore developed a brand that reflects both integrity and cordiality of the company and its team. We designed a website, optimized their LinkedIn profile, and assisted them in strategically developing relevant content for their audience. Through their online channels and the evergreen content of the MasterClass Series, NCSP was able to expand their digital footprint and increase their online visibility.