There's a prevalent thought that social media marketing is unnecessary for B2B companies. Well, you have to think twice if this is still your belief.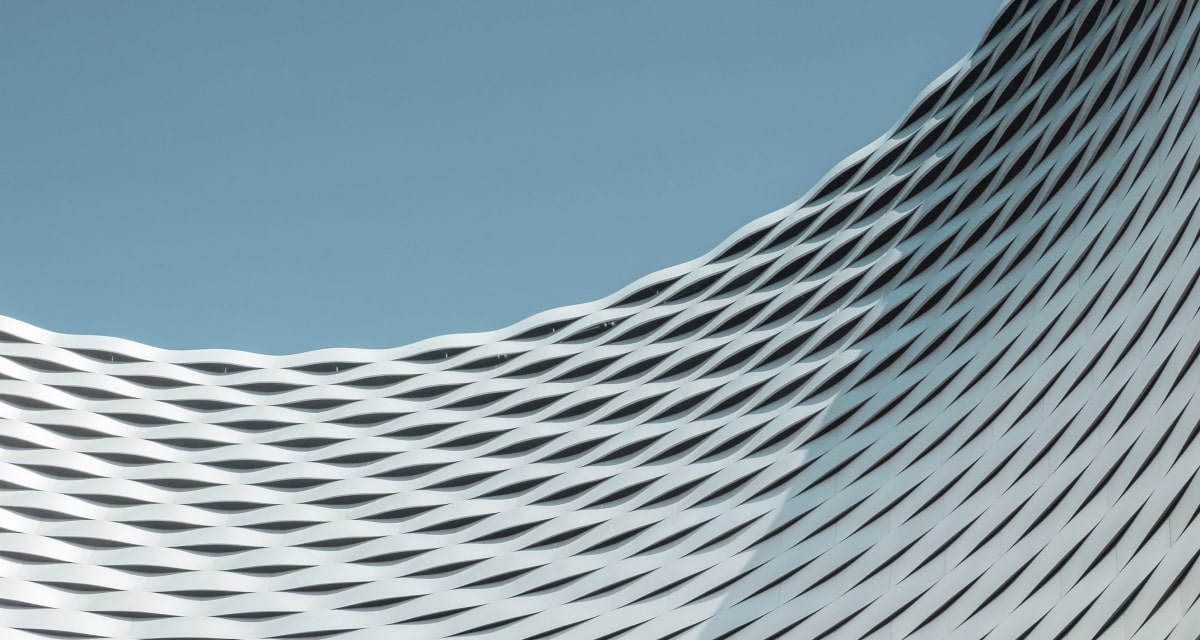 In the era of online reviews, hybrid work, and TikTok resumes, B2B companies are starting to realize the need to develop a strong social media presence. In addition, the pandemic has pushed various industries to take advantage of modern technology to build uninterrupted connections with their teams, clients, and suppliers. This means that a thriving enterprise is one that can adapt as quickly to the changing landscape of business technology and communications.
That said, we know that B2B and B2C companies don't use social media similarly. Their audience, strategies, and messaging are significantly different. Understanding how you should use social media, who your audience is, and how to deliver your message will make these platforms a complement to your business strategies.
So, if you're a company engaged in business-to-business activities, here's why you need social media marketing: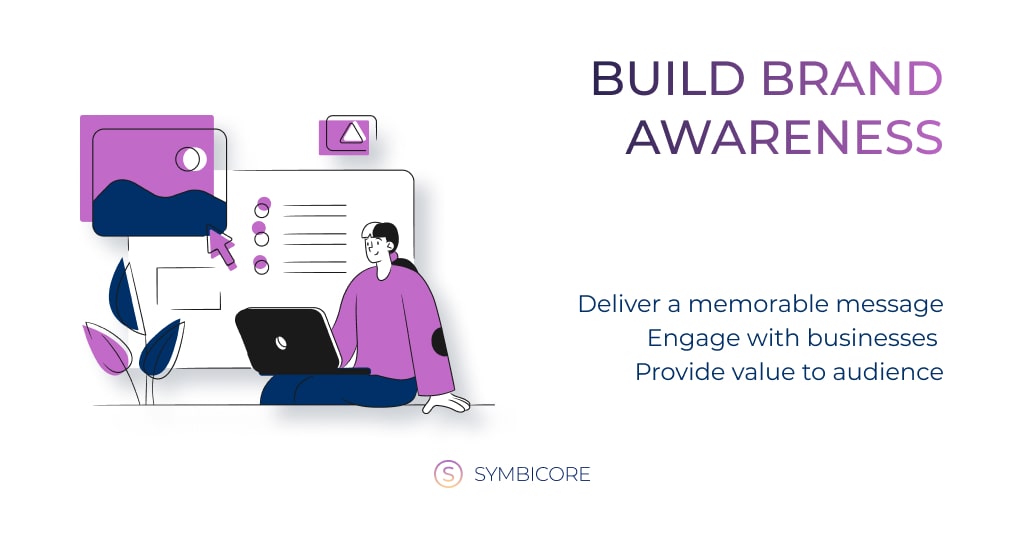 Although your message is not entirely focused on consumers, you still need to make sure that people are aware that your brand and products exist. What do you offer? How are you different from your competitors? What values does your company stand on? And, why should businesses partner with you?
Having social media platforms put your brand not only at the forefront of the general public but also at the doorstep of business decision-makers. Providing easily digestible content that addresses the questions above will give your audience the idea of who you are and what you offer.
Make your graphics consistent so people can easily remember and recognize your brand, and engage with other businesses in the same niche to increase your reach and visibility.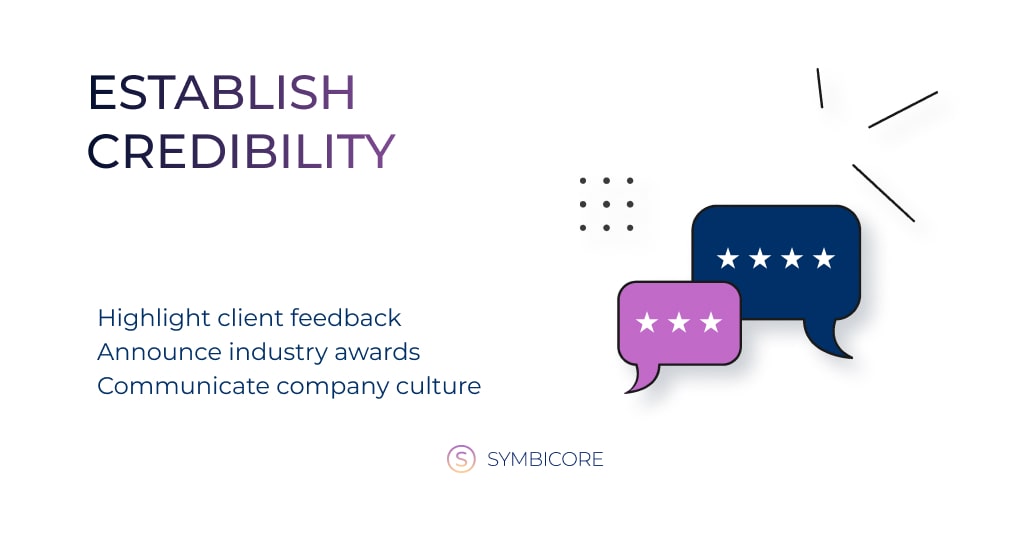 As information becomes widely available, businesses are more likely to decide based on what they know about companies and how these will support their goals. "Your reputation precedes you" is very much applicable to businesses as it is to individuals.
Yes, partnerships happen outside social media networks, but the buyer journey may start from conducting online research. Establishing your credibility by highlighting client feedback, announcing awards or nominations, and communicating company culture will complement your sales presentations.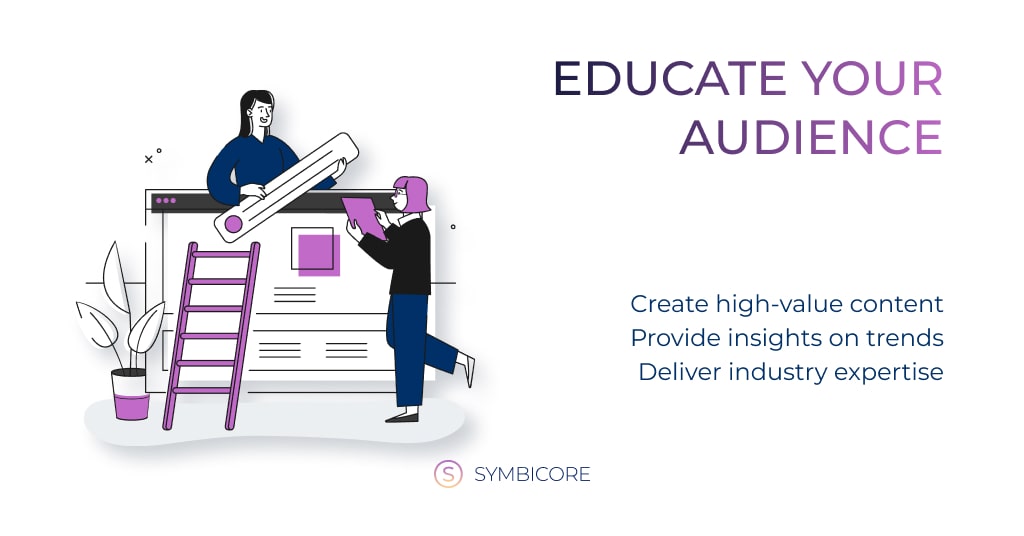 Providing bite-sized information to your audience is one way to build trust and reliability. Quality content isn't just about selling and calling people to patronize your products but also giving value to your network through tips, trends, insights, and other educational resources that may be beneficial for them.
By doing so, you are building a top-of-mind brand that decision-makers will likely consider working with, knowing that you have exhibited industry knowledge and expertise.
TO SUPPORT SEO STRATEGIES
Without too much marketing jargon, social media marketing supports your overall online presence through links that redirect them to your website. When people click on the link that you share, like blog posts, news articles, and career opportunities, your website traffic increases, signaling Google that you have high authority and high-quality content.
This helps you rank higher on the search engine results page, putting your brand in front of your target market.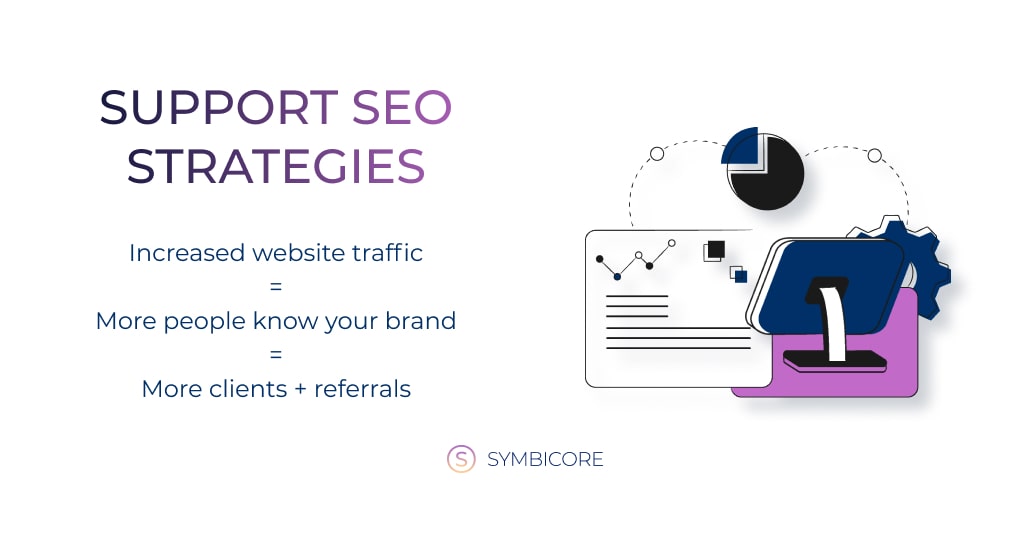 TO CREATE BRAND PARTNERSHIPS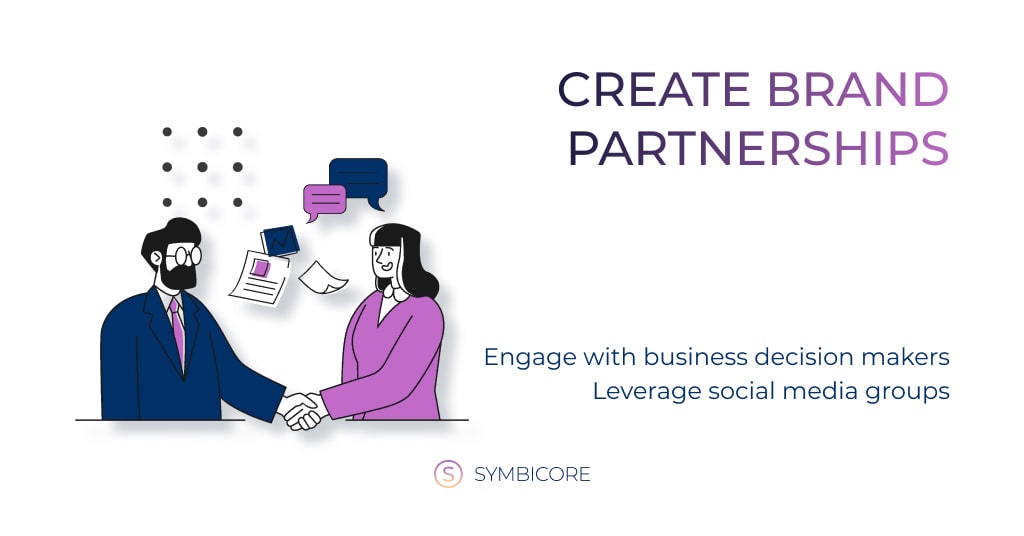 Business relationships are cultivated through professional communication channels, but social media has a way to bring together business decision-makers to support each other's goals.
You can initiate engagement in various ways, such as introducing yourself and your company through LinkedIn messaging, engaging in Facebook or LinkedIn groups within the same niche, and joining relevant industry conversations.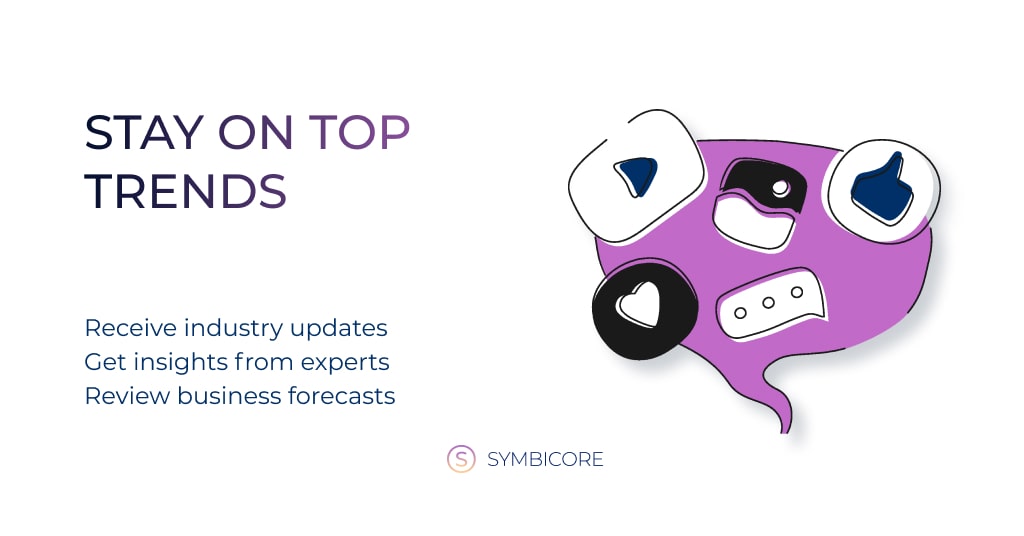 Social media networks are one of the most valuable tools in keeping yourself informed about the latest industry trends and events. Mergers and acquisitions, software updates, the latest statistics, and a lot more resources are shared within these channels.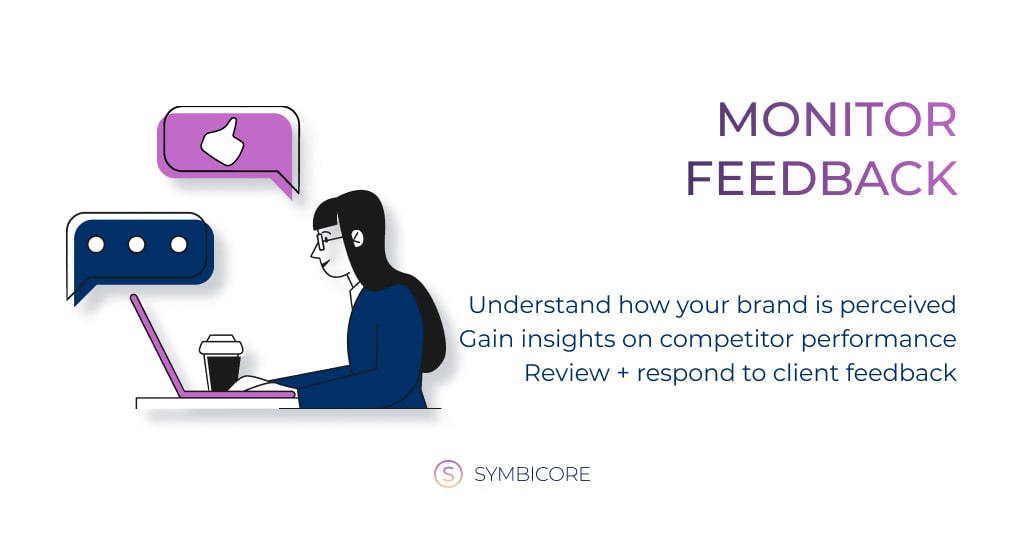 Social listening, or monitoring client feedback, enables you to track and respond to clients' reviews of your products and services. Not only does this help in developing business strategies but assists managers in tracking the performance of their client-facing employees too.
BEST SOCIAL MEDIA CHANNELS FOR B2B COMPANIES
If you are on the edge of whether spending time posting content is worth it, you can start your social media strategy by identifying B2B-friendly platforms. According to Content Marketing Institute, here are the most used social media channels by B2B companies: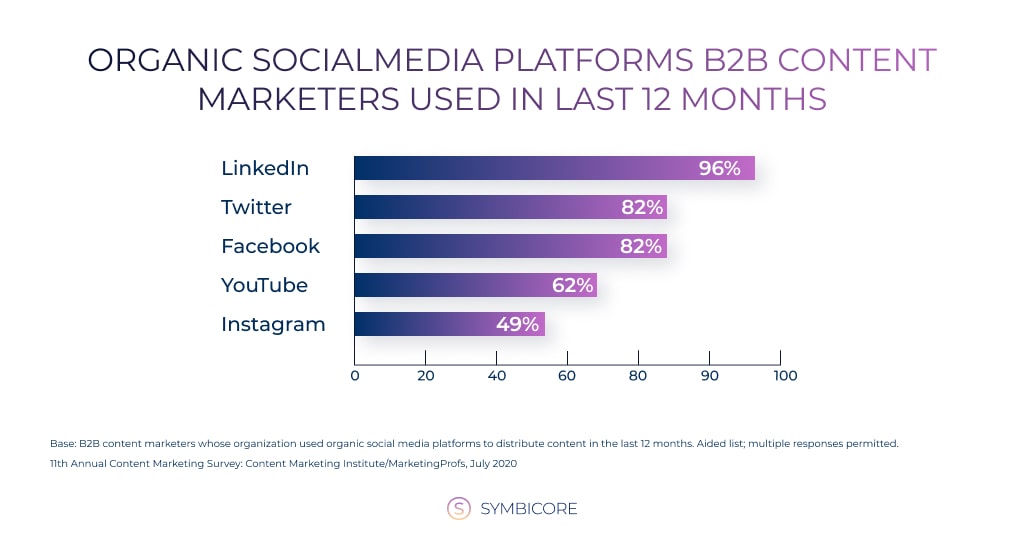 The most business-focused social media channel and every B2B's must-have online communication platform is LinkedIn. From industry groups, job postings, ads, and leadership content, LinkedIn is the place to connect with business decision-makers.
Although not as popular as Instagram, Facebook is still used widely for ads, job posts, and other non-promotional content. You can also connect with other businesses through local groups and communities within.
Twitter is the place to build community by engaging in conversations and interacting with the audience. It is a great place to communicate your expertise by sharing and engaging in industry-specific conversations.
Instagram has changed a lot over the years. From sharing photos of everyone's daily lives, Instagram has evolved to be the place for small business owners to connect with their consumers. You can develop a social media marketing strategy that will allow you to communicate with business owners using various tools (reels, store, hashtags, live videos, ads, etc) within the platform.
IS YOUR B2B SOCIAL MEDIA MARKETING EFFECTIVE?
Understanding the need to have a social media presence is only one piece of the puzzle. Developing quality content, building strategic relationships, and understanding the analytics are vital in ensuring that your social media marketing efforts are supporting your overall company goals.
Some may get overwhelmed thinking about the enormous tasks ahead, but the good news is that social media marketing can be outsourced to a team of experienced digital marketers like Symbicore. We work closely with your team to develop content that supports your vision and communicates your values. Let us know how we can help you.