A professional looking and functioning website is monumentally important for attracting new potential customers, establishing credibility, and creating strong client relationships. Your website is the digital face of your business and represents your brand and should help customers get to know your business. Having a poorly designed website can result in a loss of customers and business.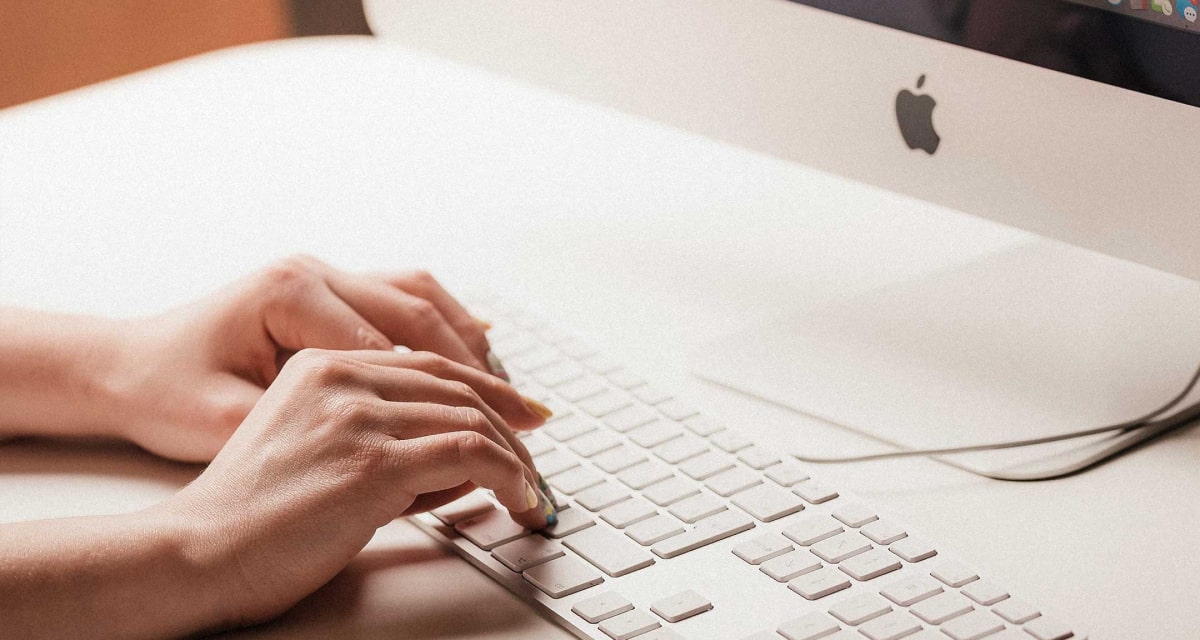 Great web design is a combination of form and function in a way that makes a website enjoyable, navigable, interesting, and usable. A website is not only a platform for customers to buy products and services you are selling, but it is also a way for visitors to learn more about the company and create a recall value. When creating your website, it is important to plan out your website, know its purpose, design it for the ultimate user experience, and avoid mistakes. This is one reason most people and companies will actually hire a company that is also experienced in branding services, to ensure their website looks, feels and functions well for an outstanding customer experience.
Let's learn about some major website design and development mistakes that must be avoided:
1) Lack of Explicit Call to Action
Missing a call to action is one of the biggest mistakes that can be made while designing a website. It is said that a website without a call-to-action (CTA) is just like a road without traffic signs. It can be discouraging for site visitors if they don't know where to look for the information, product or service they need. A call to action tells the site visitor to take specific actions, such as clicking on a button or taking a next step. Frustration due to poorly designed websites will make your site visitors leave your website immediately. So, don't forget to include CTA on your website.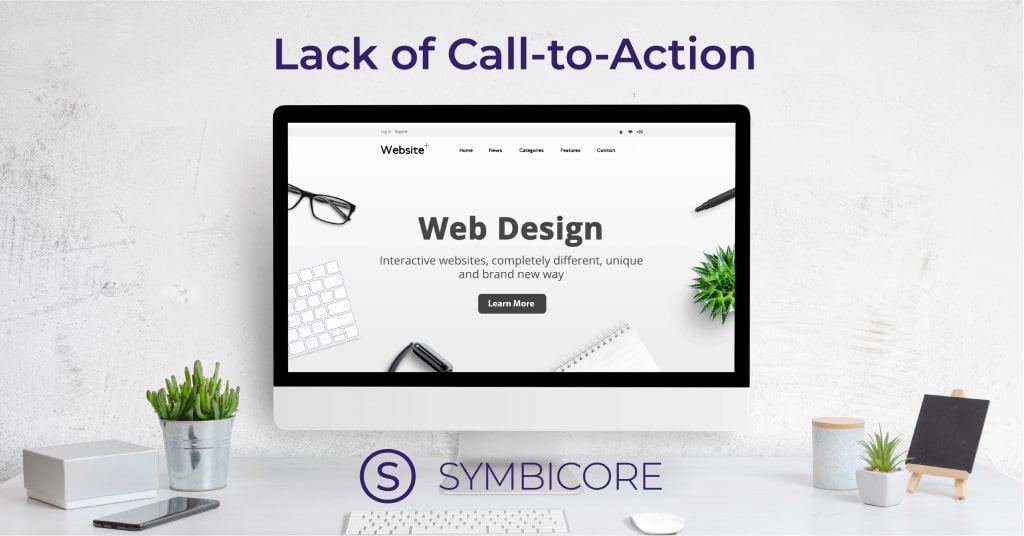 2) Including Too Much or Too Little Information
Content is an important part of your website, especially for marketing purposes. Content is the way to tell site visitors about your business's products or services. There should not be too much content or too little content. Your content will compel the audience to stay for a longer period of time if they find it interesting. Be sure to update your content on a regular basis. It's important to regularly create quality content that includes your keywords to help increase your rankings.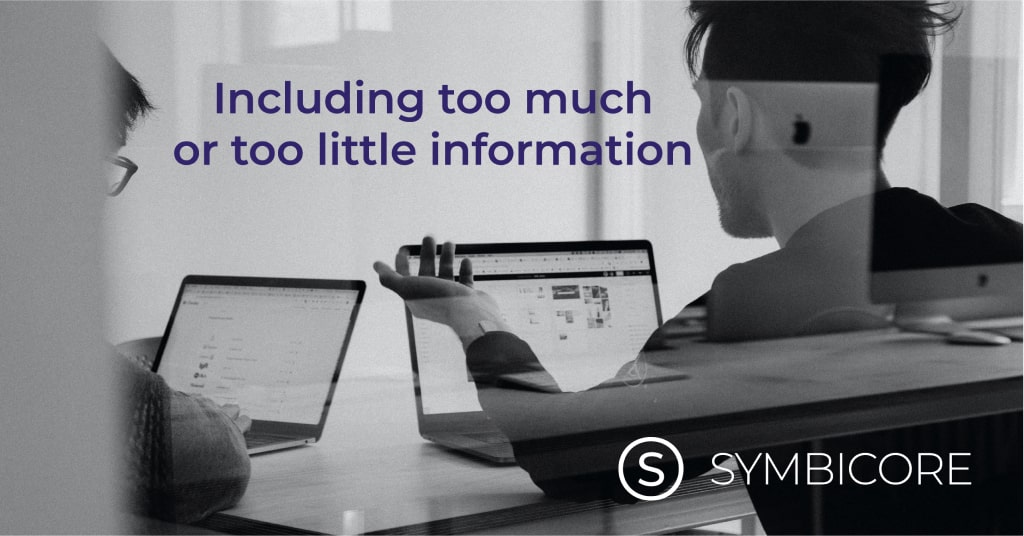 3) Lack of Proper Contact Info
The lack of contact information is another major mistake that you want to avoid making while designing your website. The moment visitors decide to make a purchase or choose to engage in your services, it is crucial to make your contact information available and easy to find. Your "Contact Us" page should always be just one click away from the user and visible in the menu bar so that the user can contact you quickly and easily.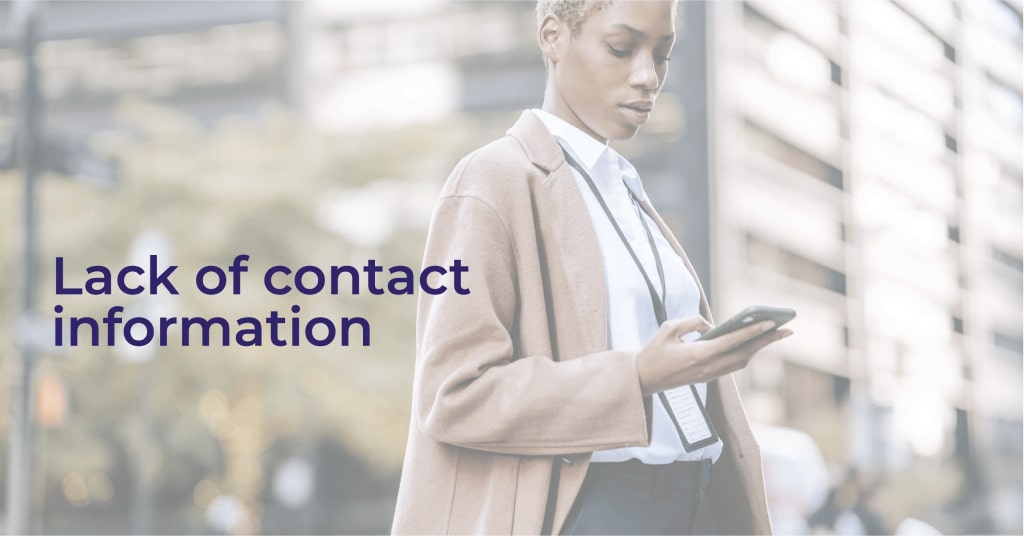 4) Slow Loading Web Pages
No one, including you and I, wants to stay on a website that takes forever to load. If your website takes too long to load, site visitors will simply get frustrated and will leave your website. Speed is something that matters to both visitors and search engines. A slow website can make your site you lag behind your competitors. Your website needs to load quickly to gain better visibility on the web.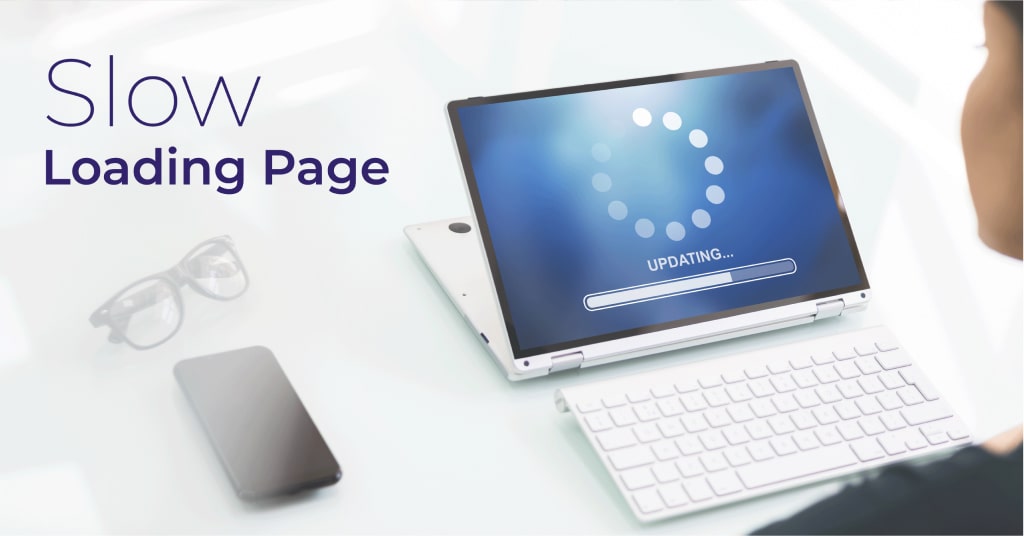 It is essential for a website visitor to find what they are looking for quickly and easily. Your website's navigation pattern is vital for helping them find what they need. If your website navigation is well structured and carefully designed visitors will be able to find what they're looking for and will continue to explore your site.
6) Use of Irrelevant and Low-Quality Images
Images and graphics give a site visual excitement and breathe life into your design. Images can convey multiple thoughts quickly and easily without making the site visitor physically read a lot of text. Irrelevant images will mislead the site visitors and it might confuse them. So, choose your images wisely and avoid this mistake.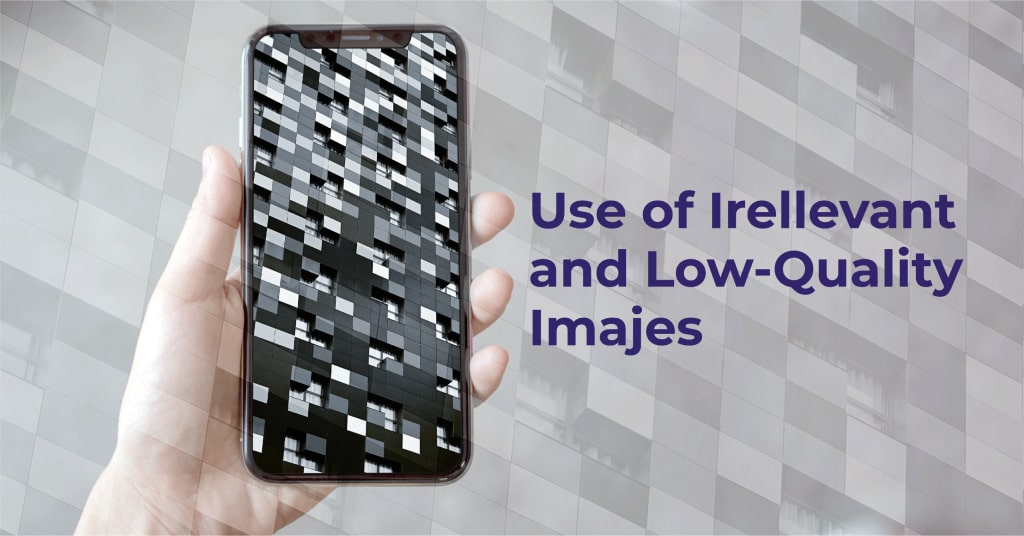 A great website will create a great user experience. Web design mistakes can seriously result in bad user experiences, resulting in damage to your brand's reputation, and more. With all the things to handle as a business owner, hire a professional web designer to create the best website for your business. They can ensure your website generates effective leads by providing optimal the user experience for customers. This is why it is worth the investment to use the best Website Design and Development service to create the best website for your brand. Contact Us for more information.