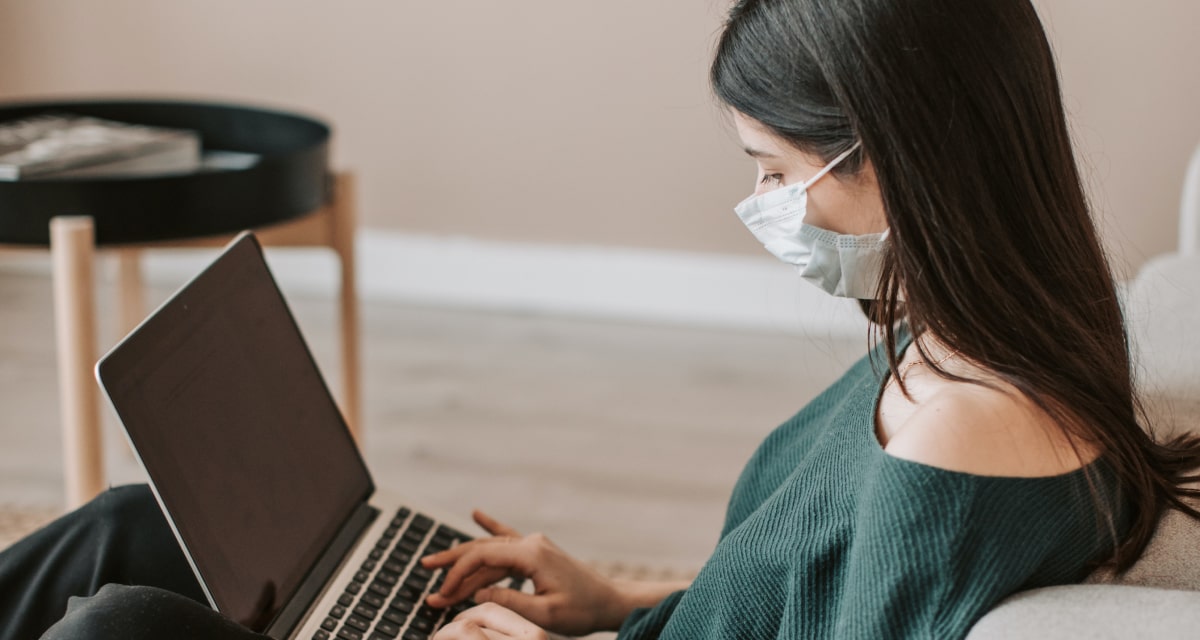 How the pandemic has disrupted the way people work and do business was unimaginable. From years of technological research and analysis, organizations were able to push through major changes in employee management, operations, and the customer experience in just a few months.
We have seen businesses pivot and adapt to the changing landscape through innovative experiences that cater to the needs of their teams and customers in the new normal.
Now, close to hitting the second year since its discovery, vaccine rollout is at every country's top priority. It is also evident that the economy is slowly starting to pick up again as restrictions ease up everywhere.
But, the past two years have drastically changed the world; it can't just be swept under the rug and be forgotten. So, how does the post-COVID world look like for businesses?
Here are some of the most common trends that we expect to continue:
Enhanced Digital Customer Experience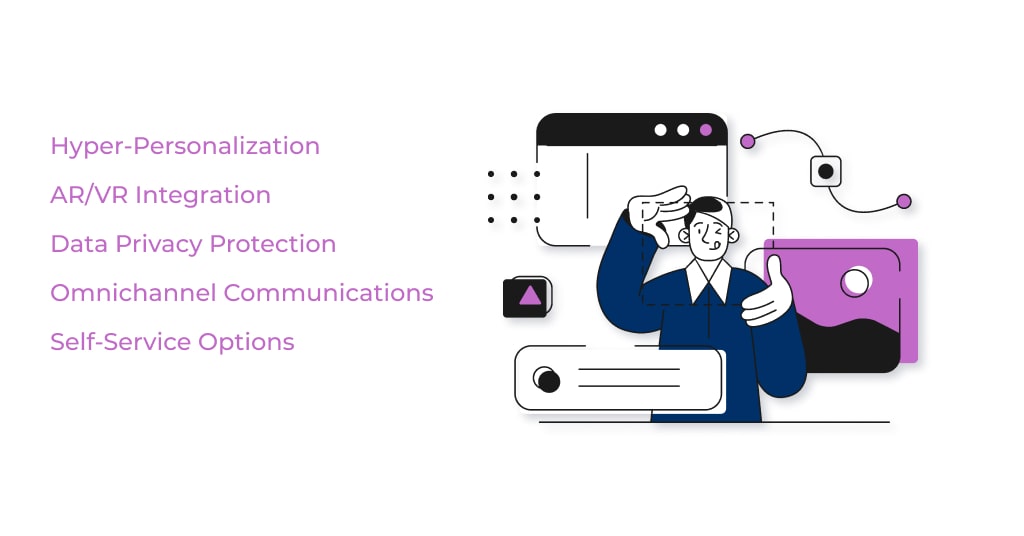 Customer experience has changed dramatically over the course of the pandemic. While digital marketing was already evident pre-pandemic, it has widely expanded to aid in contactless services and communications.
Because of its convenience, we won't see these things going away any time soon. In fact, these will be further improved as newer technologies emerge. Some of the digital customer experiences that you might want to take note of include:
Hyper-personalization – with the availability of online data on consumer behavior, personalization is almost a non-negotiable. Generic emails and promotions no longer work, and consumers are more aware of whether a company values them or not.
Consumers appreciate and are more likely to stick with businesses that provide them with relevant recommendations, personalized promotions, and products that reflect their interests.
Augmented and Virtual Reality – these may sound futuristic but really, the future is now! Retailers like Ulta, Ikea, and Home Depot are amongst those who have integrated augmented reality in their services pre-COVID. However, a surge in users of these already existing AR services came when stores started closing down due to restrictions.
Since then, businesses have found numerous ways to take advantage of AR/VR to better serve their customers. Virtual house tours, product try-on, and even content with AR products have gained popularity since the pandemic. In fact, a survey by the e-commerce platform, Shopify, shows that content featuring an AR product has a 94% higher conversion rate. 
Data Privacy Protection – we heard of Apple's move in giving the control back to its users when they launched iOS14, allowing users to opt-out of all data tracking cookies from installed apps. Facebook, as well as small businesses, felt threatened by these changes but consumers are relieved that information sharing is now within their control.
Likewise, as business transactions move online, it is expected that companies have a data privacy plan in effect. Customers want to be informed and assured that their private information is handled securely. 
Omnichannel communications – with more companies starting to accept geographically dispersed teams, the need to develop a consistent communication strategy among all channels is increasingly essential.
With consumers being highly informed of brands, products, and promotions, developing clear and consistent customer service across all touchpoints is important. This takes away the confusion and ensures cohesion on all business channels.
Self-service options – along with the increased patronization of virtual experiences and e-commerce, consumers expect a more efficient way to serve themselves online. Prior to the pandemic, customer service support lines have already been brimming with calls and long wait times.
With consumers being highly informed of brands, products, and promotions, developing clear and consistent customer service across all touchpoints is important. This takes away the confusion and ensures cohesion on all business channels.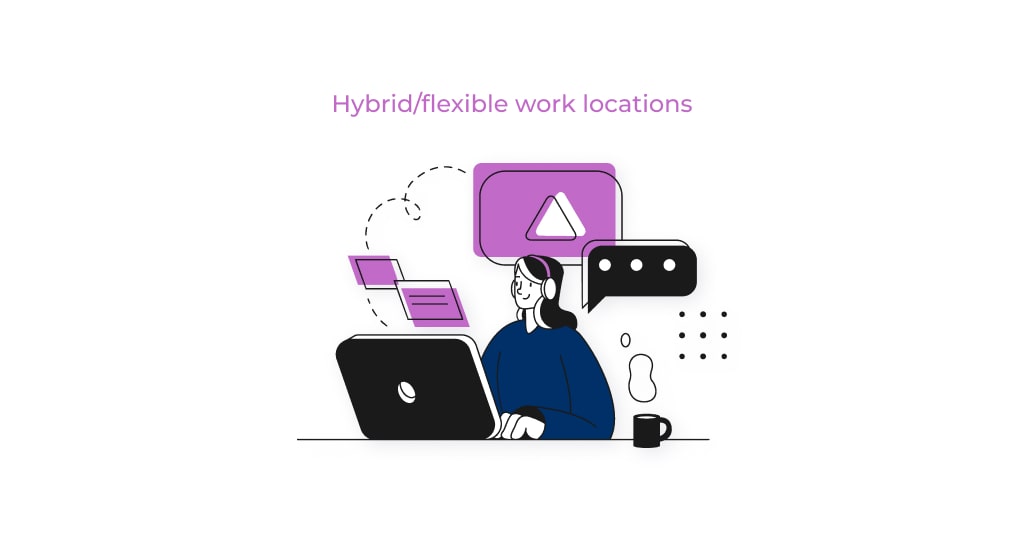 Everyone yearned for the freedom of working in their sweatpants, and prior to the pandemic, very few companies were able to provide the flexibility of having their teams work from home. But we are all aware of the transition that took place – COVID. Restrictions. Working from home. Zoom meetings. Virtual team buildings.
The trend of hybrid working will continue and the new normal will require strong technological competencies. From navigating online document sharing to monitoring productivity, streamlining processes, and motivating employees, companies should take advantage of available online tools to enhance team efficiency.
In addition, Forbes stated the need for companies to develop and provide learning opportunities that will allow their employees to professionally grow and explore new roles. This will help reduce attrition and aid in building a competitive workforce.
Increased Social Media Marketing
A surge in social media marketing has blown up during the pandemic. B2B companies who initially thought social media is ineffective are now exploring platforms that might work for them. B2C companies have started outsourcing this to agencies that can devise a more effective plan to reach their target market online.
Social media marketing is far from slowing down in the post-COVID world. With the rise in new channels like TikTok and Twitch, online communities and influencer marketing are one of the most effective ways to bring your products to a wider audience. For B2B companies, connecting with other businesses, building brand credibility, and recruiting new talents are some of the ways social media can be useful.
According to Socialbaker, social media ad spending in 2020's Q4 has increased by over 50% from the previous year. This trend is further supported by the continuous increase in social media users and ad spending in 2021 Q1.
Reliance on Digital Strategies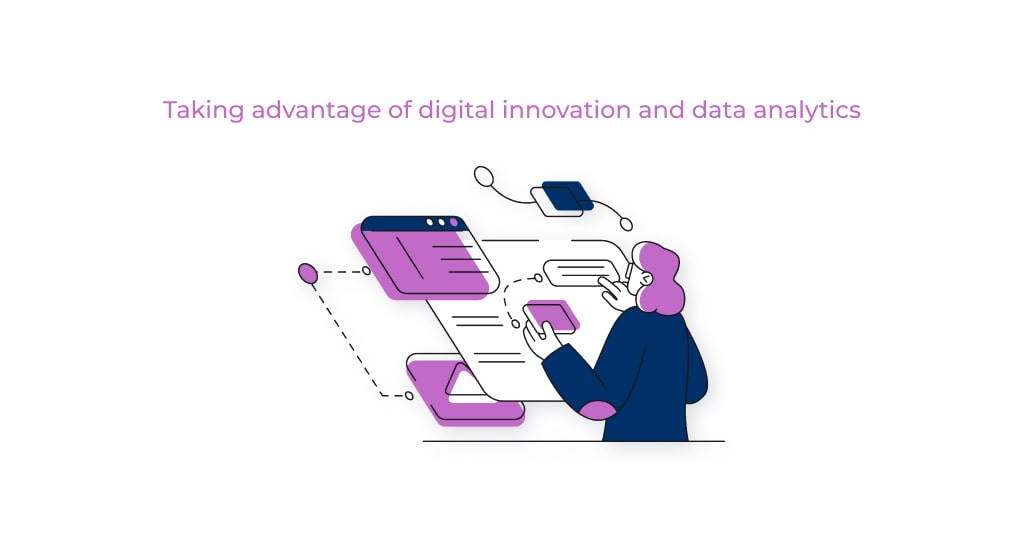 Education, retailing, manufacturing, and talent management are just some areas that are now more inclined to take advantage of digital innovations and data analytics.
From the upsurge of available data, retailers are using artificial intelligence to identify customer interests and create a personalized product offer. New tools allow for predictive inventory as well based on online activities like product views and checkouts.
While manufacturing has long been using technological advancements to improve accuracy and efficiency, it can also benefit from complementing already existing technology with analytics and automation to further enhance its operations.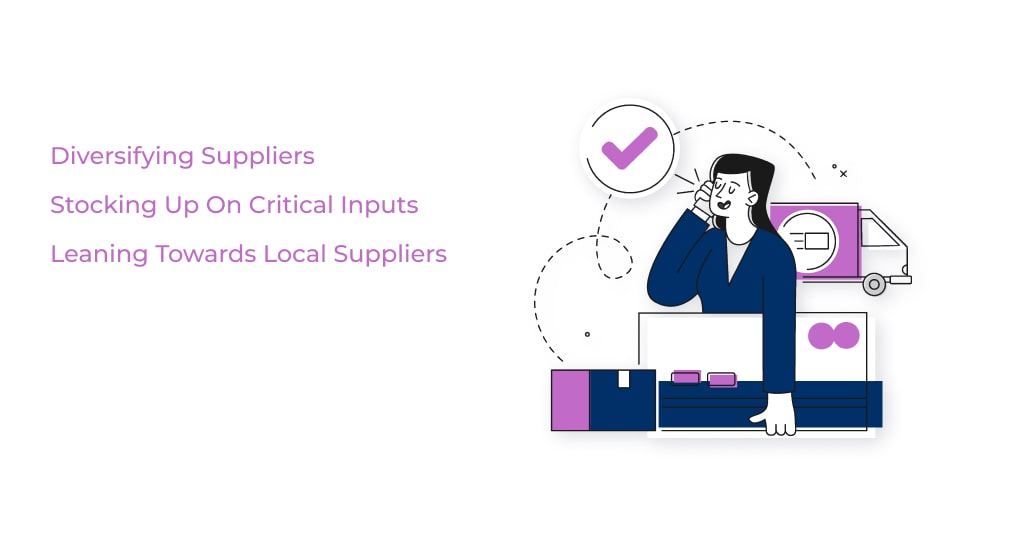 The global supply chain saw an unprecedented disruption that nobody was prepared to face. Border restrictions has halted operations and drove skyrocketing commodity prices. Industries have not conceived of supply chain interruption at a global scale.
Hence, businesses are now leaning towards a diverse supply chain that offers more flexibility and security. Inventory diverted from just-in-time delivery to stocking up on essential inputs and supplies. Small businesses have also leaned towards local suppliers to secure critical supplies and as well boost local economy.
The past two years have seen advancements in business and technology that would otherwise take decades before coming to fruition. As the world slowly eases out of the agony of the pandemic, the innovation conceived and brought about through it will continue to assist businesses and organizations in achieving their goals.