Connect with your market and grow.
Put our team of experts behind your integrated marketing strategy.
Why Symbicore
As a team, Symbicore delivers managed marketing services. In other words, we scale and shape the ideal team best suited for the current state of your business and market.
Reasons to Plug Symbicore into Your Business
Quick Response Time
With your own dedicated team you can count on continuity and fast turnaround.
Personalized Support
Our team will intimately learn your business and marketplace, leverage their experience in other markets, and deliver measurable results.
Your Needs, Our Priority
Your business is our business. We are focused on designing marketing solutions that best meet your unique challenges.
Partner-Approach
Our focus is to drive new business to YOUR business (our partner), through effective, quality marketing strategies and activities. We approach each client as a long-term partner in your organization.
Our Story
Curabitur quis dui volutpat, cursus eros ut, commodo elit. Cum sociis natoque penatibus et magnis dis parturient montes, nascetur ridiculus mus. Ut id est euismod, rhoncus nunc quis, lobortis turpis. Tam sociis natoque. Curabitur quis dui volutpat, cursus eros ut, commodo elit. Cum sociis natoque penatibus et magnis dis parturient montes.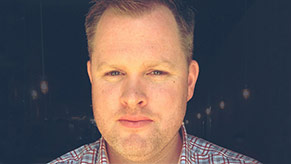 Donovan Fowke
Founder + CEO
With over 12 years of success in operations, sales and marketing, Donovan has a strong track record of helping businesses achieve significant financial gains through organisational improvements. He now employs his strategic acumen and results-generating approach at Symbicore, helping clients to enhance their financial performance.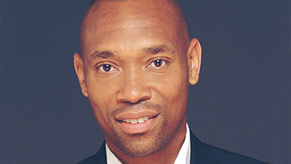 Sidney Evans
Brand Strategist
Previously responsible for driving growth as an executive at a Fortune 50 company, Sidney is a leading expert in branding and communications with numerous articles and over 100 talks to his credit.
Sidney has worked with Pfizer, Dodge and Disney among others.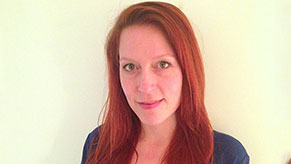 Jennifer Johnston
Marketing + Brand Strategist
With over 10 years experience in brand marketing and management for organizations across the globe, Jennifer offers big-picture thinking with a bulls-eye focus on setting and achieving goals.
Jennifer has worked with Omniyat, Iberostar and Crescent Heights among others.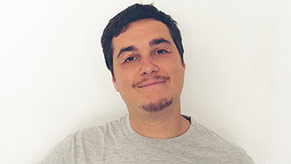 Juan Manuel Franco
Graphic Designer
An accomplished marketing creative with a background in graphic design, Juan guides Symbicore's creative team to compelling and effective solutions. He offers both an appealing design aesthetic and experience overseeing global campaigns from conceptualisation through to final execution.
Juan has worked with Hewlett Packard, United Airlines and TeleTech among others.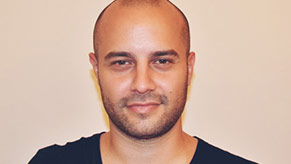 Menech Marino
Graphic Designer
Menech has been in the professional design industry for more than 10 years. He has developed skills in different design areas such as packaging design, branding, web & UI, 3D modeling and illustration.
Menech has worked with Pepsi, Bimbo and The Art of Living among others.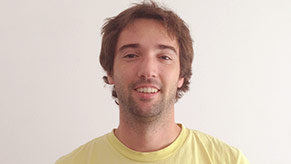 Francisco Casal
UX / UI Designer
Francisco specializes in Image and Sound Design, interfaces and user experience, both web and mobile, for startups and large international companies.
Francisco has worked with Banamex, Crossmedia and Avantrip.com among others.
Johannes Walter
Finance + Accounting
With a degree in Business Economics and a solid background in Finance & Accounting in multinational companies and SMB's, Johannes brings in a rational and analytical perspective, optimizing resources allocation and assuring the accurate flow of finance operations.
Johannes has worked with Visa, Philips and Groupon among others.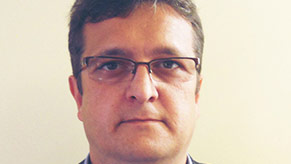 Mircea Saracut
Business Development
Mircea has been selling to the world's leading companies for two decades. With an MBA in both Business Administration and Economics, Mircea now uses his combination of education and experience to guide other sales professionals to their full potential.
Mircea has worked with Vodafone, Emerson, E.ON and AIG among others.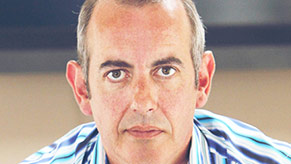 Alan Boyd
Brand Strategist
Alan specialises in all things brand and digital. Throughout his 25+ years of marketing experience, Alan has offered his strategic expertise to businesses ranging from small start ups to established multinationals. He is also an accomplished creative director with several advertising awards to his credit.